Attractions on the Sunshine Coast
The Sunshine Coast is blessed with enough natural and man-made attractions to keep you busy for weeks on end. Whether your interest is kayaks or shopping racks you'll find it here. We are in the process of adding to this list so if you know of an attraction that should be here please let us know!
Australia Zoo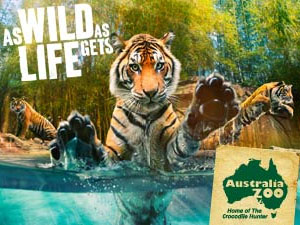 www.australiazoo.com.au
Australia Zoo is a team of passionate conservationists working around-the-clock to deliver an animal experience like no other. Cuddle a koala, hand-feed Asian Elephants, walk with a Sumatran Tiger and watch a crocodile launch from the water's edge. Australia Zoo is the ultimate wildlife adventure delivering conservation through exciting education.
Eumundi Markets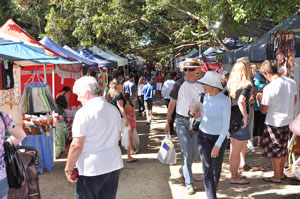 www.eumundimarkets.com.au
A visit to the Original Eumundi Markets is shopping heaven if you're looking for something different, something handmade, something special... You'll find original artworks, sculptures, furniture, handmade toys, homewares, and skincare, as well as cutting edge fashion and jewellery by local designers, all guided by an ethos of "we make it, bake it, grow it, sew it".
Noosa Beach and Hastings Street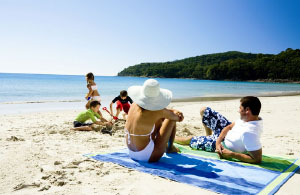 www.hastings-st.com.au
Noosa is one of Queensland's party places, with popular events such as the Noosa Triathlon and the Noosa Long Weekend staged annually. A map of Noosa will show the town is perched on the sea and blessed with National Parks, rainforest, canals and rivers. Hastings Street is Noosa's main hub and is just a few steps from the beach and the National Park.